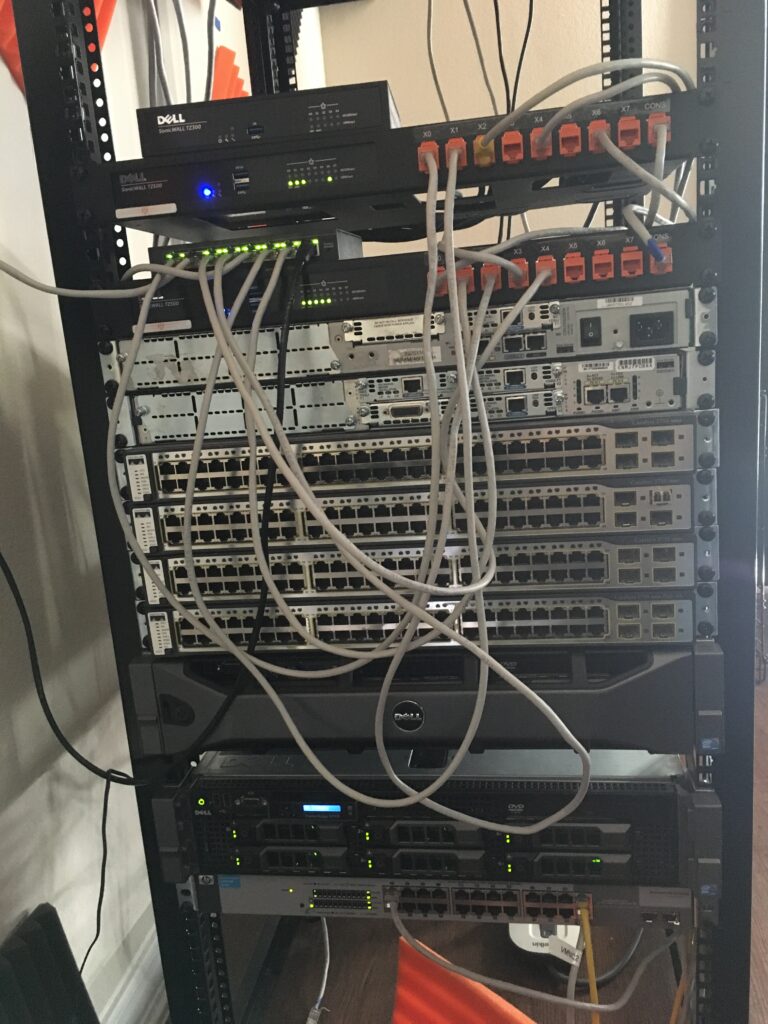 Location of Purchase will be linked for most parts. Most Items were bought on Ebay so the Seller will be linked.
Rack –
27U 4 Post Open Frame Data Network Server Rack Enclosure
19″ Adjustable Depth
---
Dell R710 – Main Server

---
Dell R710 – Secondary Server
---
Main Networking Gear
– 2 x SonicWall TZ 500 in a third-party Rackmount
– NetGear ProSAFE GS108E
– NetGear ProSAFE GS108PE
– HP ProCurve 1800-24G J9028B 24-Port
– Digi CM 48 Port Console Server
---
Cisco Testing Equipment
2620XM with 1 DSU/CSU WIC
2811 with 3 DSU/CSU WIC
3 x 3750 48-port
1 x 3750-POE 48-port
Disclaimer: I cannot guarantee the same satisfaction with any buyer on ebay or any other platform and you , the buyer, should do their due diligence and research before purchasing anything themselves. These links to buyers should be used as suggestions, as my personal experience for each was good.